Miyano Machinery was founded in 1929 in Kameido, Tokyo. Making precision industrial files, the company designed its first automatic lathe in 1948. As demand rose for this lathe, it became more commercially available.
Since then, Miyano has been continually pushing the industry forward:
1963 – Central control of cam axis
1971 – 4-Axis auto lathe
1975 – MTP-3BC
1985 – 5-axis ANC-35/45
1997 – Japan's Prize for New Machine Developed by Small/Medium Enterprises
Miyano has been a pioneer in the development of automatic lathes, continually achieving advances in productivity with an unrelenting dedication to providing the highest level of precision. Elements of all Miyano machines reflect this dedication.
Our newest Miyanos are making waves - The BNA Series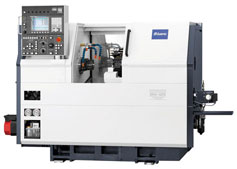 BNA-42S2 — 2 Spindles, 1 Turret, 8 Tool Stations
BNA-42DHY2 — 2 Spindles, 2 Turrets, 1 x Turret Y Axis, 14 Tool Stations
BNA-42MSY2 — 2 Spindles, 1 Turret, 1 x Turret Y Axis, 8 Tool Stations
BNA-42GTY — 2 Spindles, 1 Turret, 2 x Y Axes, 8 Tool Stations
Why Miyano? "Beefy Castings Lead to Beefy Profits"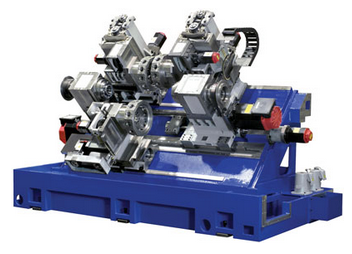 Miyano's legendary precision and productivity start with the heaviest castings in their class, using a "bridge and tunnel" design. All of that heavy cast iron allows Miyano's turning centers to handle the rigors of running twelve foot bar stock at high RPM.
Longer bar stock leads to reduced bar change times & less end scrap. This, in turn, means higher profit!
Finding the Right Miyano For Your Job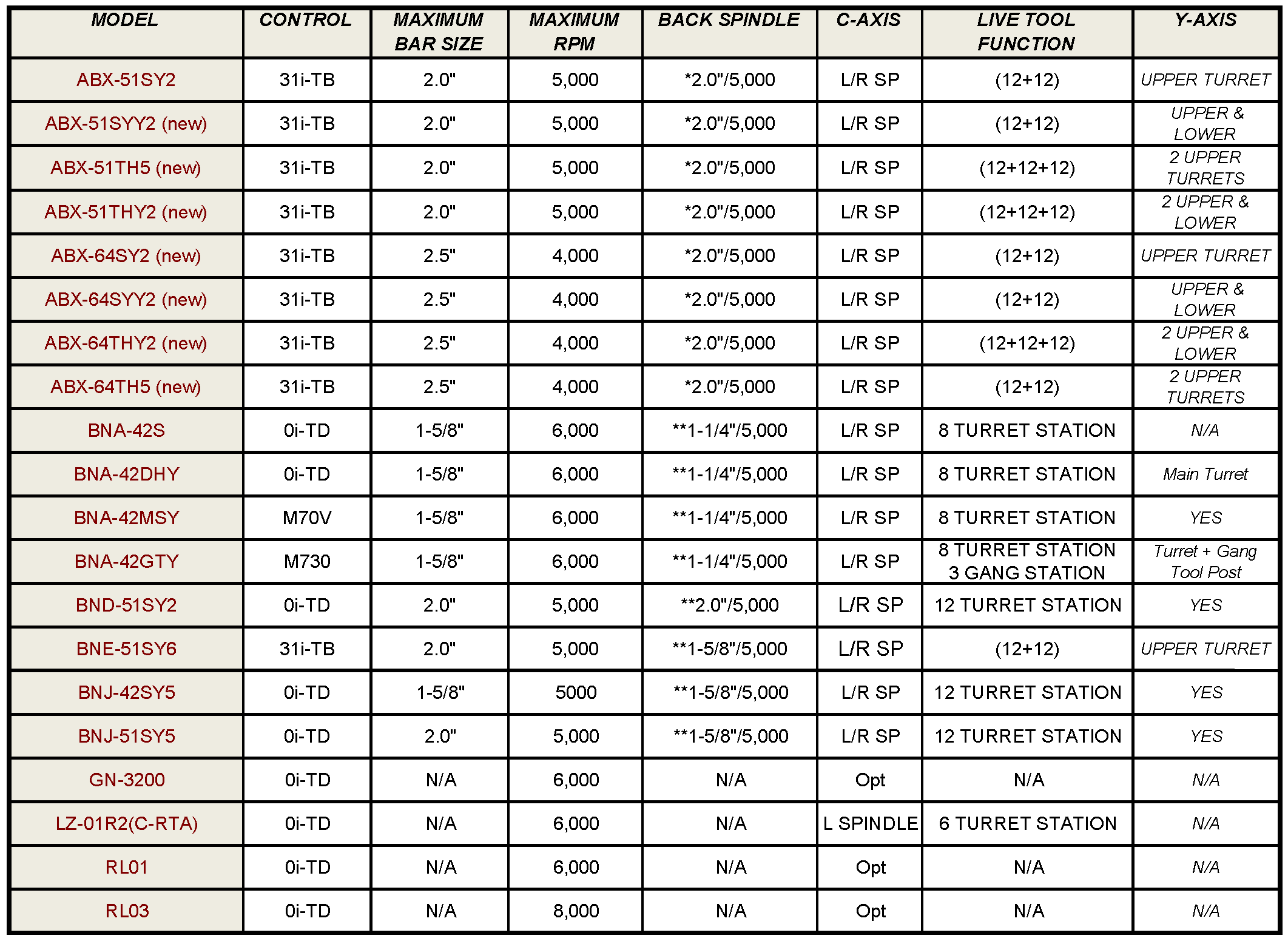 Visit the Marubeni Citizen-Cincom Website