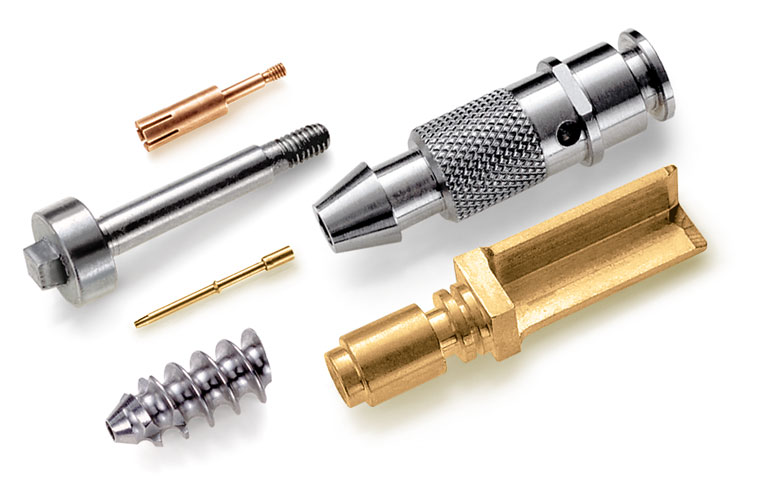 Begun in 1931, L. G. Evans & Company has a long history of providing manufacturing solutions and the finest machine tools to our customers.
Today, our primary focus is bar machining. We are the exclusive dealer for Citizen Cincom CNC Swiss type machines and Miyano fixed headstock lathes which come in single, twin and three turret models.
While there are considerable differences between the two types of machines, they do share some common goals and capabilities, the most important of which is the ability to drop parts off complete.
Complete Machining
Complete Machining is made possible by having multi-axis machines equipped with both main and sub-spindles that allow us to simultaneously do work on the main spindle and the cut-off end of the part.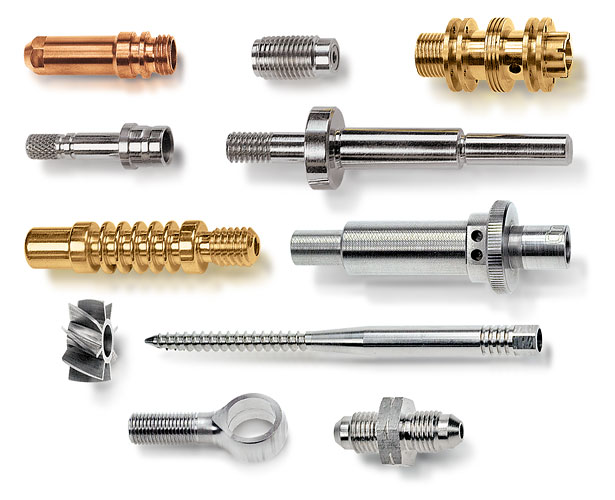 The machines are also equipped with live tools, C-axes and Y-axes that enable us to perform drilling and complex milling. We can also incorporate gun drilling, thread whirling, polygon turning and even gear hobbing.In some cases we are replacing processes that previously routed the part across three, five or in one case, seven machines to complete the required operations.


Since nearly all machines are equipped with magazine barfeeds, you essentially have a completely automated cell. The barfeed continuously feeds the stock. When the bar is too short to complete another part, the remnant is retracted, pulled from the barstock collet and ejected to a collection tray. The next bar is released into the channel and machining is resumed. The whole process takes place in about 30-45 secends.

Completed parts are ejected to a collection bin or an outgoing conveyor.
The Benefits of Complete Machining
Reduced Work in Process - You can ship today parts that were run yesterday.
Reduced Labor - Magazine barfeeds enable one operator to run two, three or as many as six machines. Some parts can even be run in a totally "lights out" operation.
Reduced Set-Up Time - Combining operations means fewer machines to set-up. Since you won't lose parts to multiple set-ups, you don't have to start 450 pieces for a 400-piece order.
Increased Accuracy - Since all of the features are put in at the same time, your part accuracy won't suffer because of multiple rechucking or refixturing.
Improved Quality Control - By consolidating all processes into one, you eliminate multiple inspections of successive operations. Fewer checks, less handling, better parts.